The Samsung Gear Fit2 Pro activity tracker will probably be presented on the presentation date for the Samsung Galaxy Note. 8 Also at IFA 2017 in early September the Tizen OS is expected to be shown off along with interesting wearables, especially for swimmers.
Gear Fit2 Pro: Water Resistant up to 5 ATM
Images published on VentureBeat show the Pro version of the popular model Gear Fit 2, which has undergone some upgrades in its features. Some of this includes, for example, that the Gear Fit2 Pro is not only IP68 certified like its predecessor but is also water resistant up to 5 ATM. This means that the device has been tested for water resistance up to 5 bar. Longer and deeper diving sessions should be avoided but swimming doesn't cause problems for the wearable.
As for something particularly interesting and hardly offered by the competition: the Gear Fit2 Pro should be compatible with the platform used for swimmers to train. Individual training goals and plans involving swimming can also be pursued.
Whether the Gear Fit2 Pro offers similarly good professional swimming properties to a competitor such as the Garmin Fenix 5 or the upcoming Garmin VivoActive 3 remains to be seen. The Fenix 5 has a special swimming profile that recognizes the swimming style, the number of strokes, determines the SWOLF value or configurable alarms that the float via vibration indicating this for certain events, among other things.
GPS and Spotify Support
Like its predecessor, integrated GPS can be used to track and create records, such as running sessions. In addition, the Samsung Gear Fit2 Pro allows the offline play of Spotify songs. A classic buckle like with wristwatches is also new and is designed to provide more support.
Samsung Gear Sports on the Way?
Samsung may be preparing another sports gadget. It is rumored that it is a Samsung Gear Sport called Wearable with FCC model number SM-R600. Not much is known, but the device doesn't have to be a smart watch.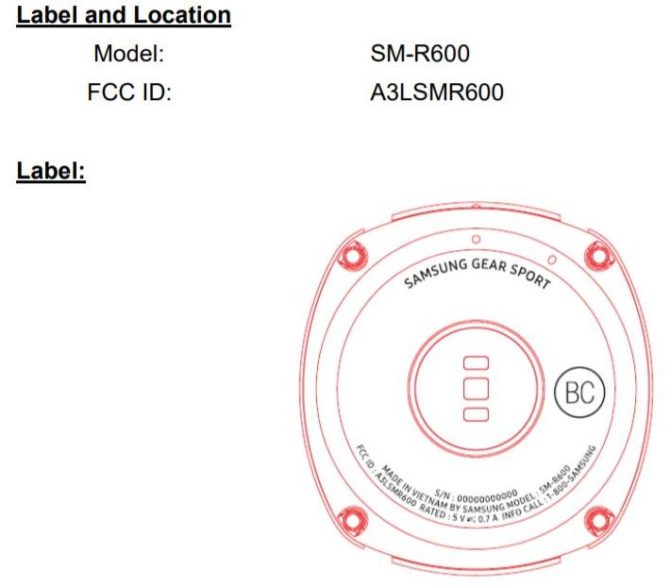 Samsung Gear Fit2 Pro Pricing and Availability
The Gear Fit2 Pro will be available presumably under the model number SM-R365 very soon because there is already a Samsung support page.
It should come on the market in black or a red/black mixture. Prices are not yet known.