Finding gifts for men is the objective of this article. And because we have experience in the sports environment, we concentrate on this one, because we know what makes the athletic man happy.
It can be a Christmas present for a boyfriend, friend, or family. More and more men are wearing these small and sporty wearables on their wrists to aid their fitness goals: fitness trackers, sports watches and fitness bands. They contribute to a healthier lifestyle and can be incredibly motivating, as they can be used for training and preparation for competition, earning points and trophies.
There are many devices now available for many sports and in different styles which are a very good Christmas present for men. Thanks to our many years of wearables experience and reviewing, we know which devices are well received and cause as little trouble as possible in daily use.
Here are our gift ideas for men…
Small & Inconspicuous: Activity Trackers
Activity Trackers are also becoming more and more popular with men. They help motivate to take more steps every day and display calories burnt, for example. With the help of fitness apps they help to improve fitness and health. Packaged as a Christmas gift for men, they provide a surprise for the health-conscious and those who want to become one.
The following activity trackers stand out above all here:
---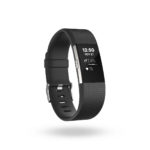 For the All-Rounder: Fitbit Charge 2 (Our tip!)
The new Fitbit Charge 2 is currently the hit among activity trackers. It offers many common features of a modern activity tracker. Highlights include integrated heart rate measurement, cardio fitness level functions and various sports profiles. Furthermore, the Charge 2 offers motion reminders, smartphone alerts and interchangeable wristbands.
---
---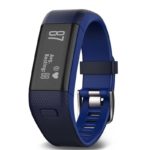 For the Runner: Garmin Vivosmart HR+
The waterproof Vivosmart HR+ has an integrated heart rate monitor, a GPS receiver, Move IQ for automatic activity detection and advanced running functions. A Virtual Pacer and Run/Walk-Timer complete the extended running functions. A floors climbed counter is also built in. The Vivosmart HR+ also features a 24×7 activity tracker (heart rate, sleep, steps, calories, distance, floors and daily targets).
---
---
For One who would like to have it exact: Polar A370
The A370 is particularly good for heart rate measurement during workouts, especially when running. For the training mode it offers many sports profiles. In addition, he also masters fully automatic sleep analyses, the recording of steps, calories, distances and daily goals. In addition, the A370 can also use the smartphone's GPS receiver for route recording and 24/7 heart rate measurement. For runners, the new option of transferring individual running programs from Polar Flow to the fitness wristband is even more interesting in order to prepare for a competition.
---
---
 For Strength Athletes: Garmin Vivosmart 3
As a basic activity tracker, the Vivosmart 3 also convinces with its 24×7 activity recording (steps, calories, distance, daily targets, sleep tracking), HR sensors, battery life of approx. 5 days and is waterproof (5 ATM). What distinguishes it from other trackers, however, is its ability to automatically record power sports units and sets and store them as such in the app.
---
---
If you want it Cheaper: Huawei Band 2 Pro
The Huawei Band 2 Pro presents itself as a fitness coach for the wrist in a stylish and sporty look. It tracks distance, heart rate and speed in all kinds of sports – thanks to the built-in GPS sensor, even without a smartphone. It also scores points with a battery life of approx. 21 days. The Huawei Band 2 Pro is also useful during sleep: With the help of Huawei TruSleep sleep can be monitored and evaluated. There are also valuable tips for improving the quality of sleep.
---
Sports and Fitness Watches for Athletes
---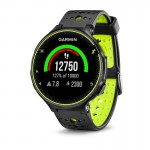 For beginners: Garmin Forerunner 235
In our TOP list of gift ideas for men, the FR235 is at the top of the list when it comes to running. The FR235 is one of the best running watches with GPS and integrated heart rate sensor in the trade. The good Garmin App and the web portal offer a lot of evaluation possibilities. Other highlights: many running functions, an integrated activity tracker supports active lifestyles, smartphone notifications, is waterproof, & has a good battery life.
---
---
For Multi-Sportsmen, Triathletes and Adventurers: Garmin Fenix 5
If the looks should be a little more noble and even more functional, the Garmin Fenix 5 comes a long way. It is also suitable for professionals (also triathlon), versatile, expandable, high quality and supports a lot of sports, including swimming. The perfect gift for triathletes, multi-sportsmen and adventurers. Other highlights: multi-sport with a real multi-sport mode, smart coaching and training plans, an integrated activity tracker: more active everyday life, smartphone notifications, is waterproof, & has a very long battery life and much more.
---
 Gifts for Men – Gift ideas
Christmas time is gift time – the Amazon.com gift explorer will find the right gift for you, either gifts for men or simply a gift for a best friend.
Gift Tips for technical and fitness enthusiasts can be found here. These include fitness watches, activity trackers, wearables, navigation devices and much more.
Note: This post uses links associated with a partner ID. gadget.fitness may receive a commission. We use partner links to ensure that you can read our contents free of charge and that we can pay for our test devices ourselves. This commission is of no importance to you because it does not affect the price.